Molded Urethane and Neoprene Timing Belts
Voss Belting & Specialty Company offers precision molded timing belt designs with unique fully integrated shapes and profiles in a non-laminated, seamless construction. Voss can mold, weld, slit, and fabricate timing belts for precision and quality.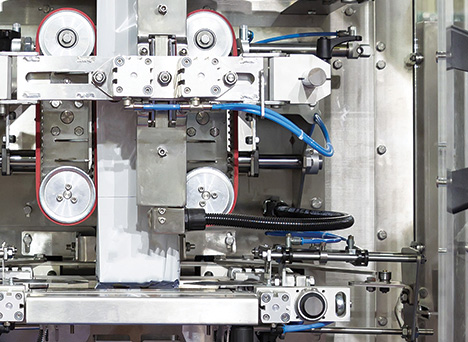 The following molded urethane timing belt styles and solutions are available:
Molded Profiles & Shapes

Dual Durometer Constructions

High Temperature Silicone

FDA / USDA / 3-A Dairy

Non-Marking

Chemical and Ozone Resistant

Color Coding

Assorted Urethane Durometers from 30 – 90 Shore A

Various cord reinforcements for strength and flexibility

Custom Design and Tooling

Custom Fabrication (perforations, tracking channels, vacuum slots)

Static-Conductive

Tolerance Grinding for Slots, Channels, Grooves, and Cover Texture

Non-Marking

VFFS, or Vertical Form Fill Seal Pull Belts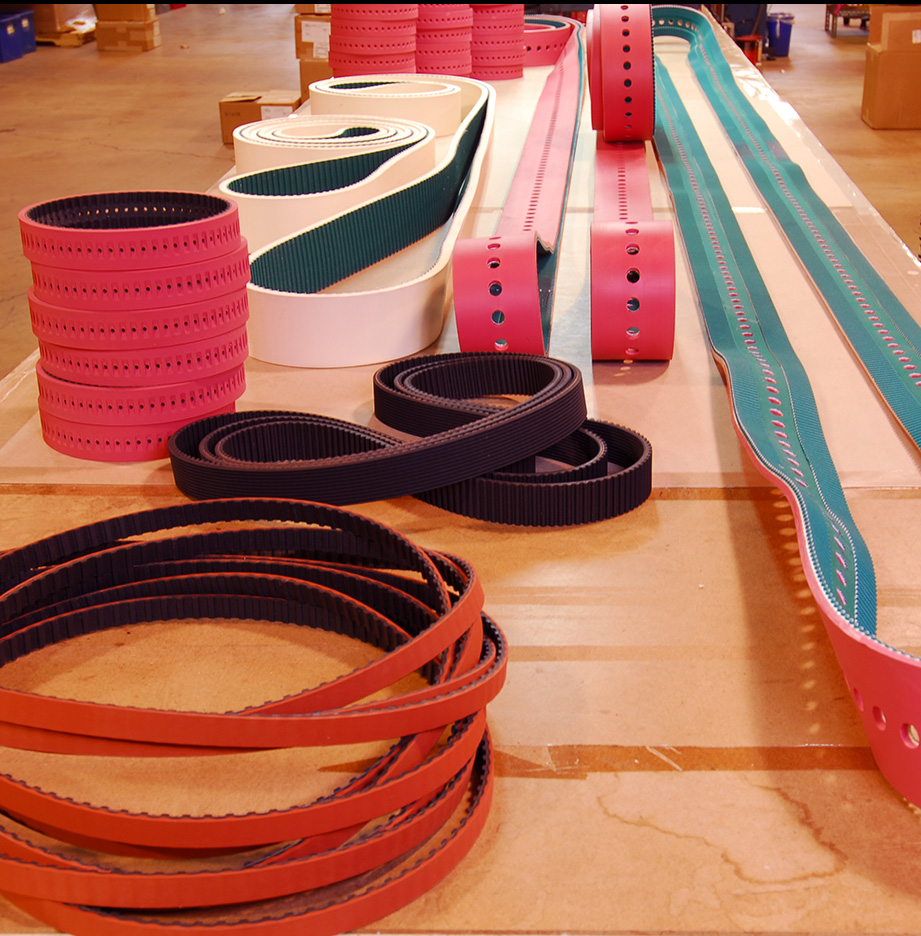 Most items are available in standard inch and metric pitches, trapezoidal and curvilinear tooth designs.
.080
.0816
XL
L
H
XH
T5
T10

T20
AT5
AT10
3M
5M
8M
14M
…or let Voss help customize a special pitch, urethane compound, or design for your application. All above styles also available in Molded Silicone Rubber.
Applications: Vertical Form/Fill (Pull Down Belts), Meat and Cheese Processing, Automated Picking Systems/Ejector Belts, Business Equipment, ATM and Currency Handling Equipment, Product Indexing, Package Handling
For further assistance or to request a quote please Contact Us